Dr. Sweta Shah-Saini
Dr. Sweta Shah-Saini received her D.M.D. from the University of Pennsylvania, School of Dental Medicine in 2008. She was inducted into the Omicron Kappa Upsilon Dental Honor Society, which is an honor conferred to the top-ranked graduating dentists. Dr. Shah-Saini then received her certificate in Endodontics from the University of Pennsylvania in 2010 and was awarded the prestigious Louis I. Grossman award for academic and clinical proficiency in Endodontics. She joined Endodontic Associates Ltd. upon graduation and has served the community of Chester-Delaware County for the last 10 years before founding Modern Endodontics PLLC in 2021. 
She has authored several scientific publications in conjunction with the Endodontic Department at The University of Pennsylvania in the internationally renowned Journal of Endodontics. She has been a pioneer in performing revascularization procedures to save teeth affected by trauma. She was Clinical Faculty at the Graduate Endodontic Department at the University of Pennsylvania, where she was an Assistant Clinical Professor for several years. She has also taught at the UPenn Dental Microscope Training Center where dentists from around the world come to train in micro-endodontics and microsurgery. Dr. Shah-Saini is currently on track to become a Diplomat of the American Board of Endodontists. 
She is an active member of The American Association of Endodontists, The American Dental Association, The Pennsylvania Dental Association, Dental Society of Chester and Delaware County, and the Grossman Endodontic Study Club. 
Dr. Sweta Shah-Saini was born in Nairobi, Kenya. She graduated at the top of her class with a Bachelor of Dental Science degree with honors, from Cardiff University, School of Dentistry in the UK before she moved to the USA in 2006.  She resides in Chester County with her husband and 2 children. She enjoys safari photography, hiking, painting, and traveling.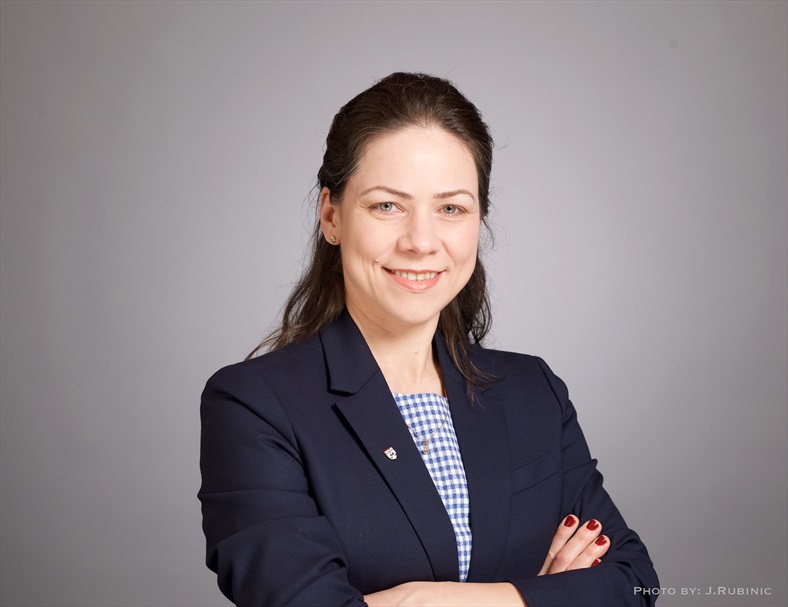 Dr. Veronika Sokolovski
Dr. Veronika Sokolovski graduated from The University of Pennsylvania, School of Dental Medicine, with a DMD in 2015. She practised general dentistry in New Jersey and Pennsylvania from 2015 - 2021.  Her passion for endodontics led her to pursue a 2-year specialty training in endodontics at University of Pennsylvania, which she completed in June 2023. While in residency, Dr. Veronika taught advanced microsurgical concepts and techniques to national and international doctors and students. She also carried out a research project on dental pain. Dr. Sokolovski received her DDS from Belarus Medical University in 2004. She has also worked as a general dentist for several years in private practice in Europe, prior to moving to the US in 2010. Her wide experience in the different dental fields, makes her a very proficient and excellent clinician. She is able to apply all her skills into giving your patients the best endodontic treatment and care.
Dr. Sokolovski is a member of the American Association of Endodontics (AAE), American Dental Association (ADA), Pennsylvania Dental Association (PDA). Dr. Veronika and her husband enjoy raising her two beautiful daughters. She is also fond of music, dancing and cooking.